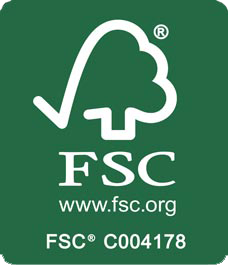 Veneer is a living material originated directly from nature. A material with a given place in nature's regenerative process. We are FSC® certified since 2003.
Get our certifikat
Get Mack Fanér's certificate
As manufacturers of veneer we know that controlled harvesting and reforestation is a necessity. We make the most out of every harvested tree, leaving nothing to waste.
FSC® is an independent, non-governmental, not for profit organization established to promote the responsible management of the world's forests.
Read more:
www.fsc.org
Mack Fanér
Frideborgsvägen 13
Box 123
567 23 Vaggeryd
Sverige